THE GOAL
Perform usability test on existing app to see what could be done to improve the user experience. The work shown below only reflects the mobile side of Upkeep
THE PROJECT
My Role: UX Designer
Team: David Kim
Tools: Axure, Sketch, Pen & Paper, Adobe CS
Platform: Mobile
Duration: 3 days
 
THE APPROACH
I began with my own analysis of the app on both Android and IOS to see how the experience differed. It should be noted that I was using a Samsung Galaxy S8+ and an Ipad 2. I set out to see what features were initially available for free and what features were behind the paywall.
Onboarding
The onboarding for the app felt easy to understand for the most part. It felt fun and exciting with the bright color scheme and refined graphics. I was taken to an external video that touched on how I would benefit from using this CMMS. Upkeep's onboarding then walked me through making my first work order. Here are the steps.
After finishing the tutorial, I was free to use the app, with the exception of the premium features. I assembled a list of Free and Premium features so that I could get a better understanding of what users would initially encounter upon organically finding Upkeep.
FEATURES
Free:
Work orders (Functions as default Home Screen)
Create work orders*
Calendar*
Requests*
Locations
Assets (with images)
Parts/Inventory (with images)
People/Teams
Messages
Maintenance Categories
 
*Some features restricted to premium model
Premium:
Dashboard
Closed work order history
Add image to work orders and requests
Assign repeating schedule
Add form template
Add file (pull up files)
Signature sign off
Meters
Request form cusomization
Public request form
Connect with Slack
Connect Box account
Now that I had a list of the available features that upkeep offered and had a basic understanding of the onboarding process, I was ready to test out both the premium and free features with a user who I thought might have a use for Upkeep.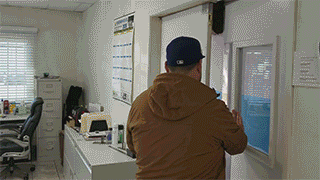 Meet Timbucktoo Manufacturing...
Timbucktoo is a industrial grade vacuum manufacturer. They are still using pen and paper when it comes to tracking their work orders but are in the process of upgrading to SAGE 100 to help them manage their inventory and workers which they hope will increase the productivity of their workers and ultimately increase revenue.
Kevin expressed interest in Upkeep after seeing that not only was there inventory capabilities and the ability to schedule tasks, but also the ability to have his team provide real time updates to these tasks and more.
User Interview & Task Analysis
I had asked Kevin to avoid using the app prior to the interview so that we could capture his initial reactions to the app and it's features when he saw them for the first time. It was important to see at what stages our user would experience emotions like delight and frustration.
Another thing to disclose is that I wanted to let the app explain itself. Kevin decided to watch the introduction video as soon as he opened the app for the first time. I had him perform a new user sign up and completion of the onboarding process.
The end... Or it really could have been. I noted the fact that the user contemplated stopping at that point. On a side note, this actually may mean that the video is doing it's job in filtering out the wrong users but that's for another time.
Thankfully Kevin decided to continue...
As Kevin continued with the onboarding process he was delighted to see that manufacturing was one of the types of businesses that were available. He seemed surprised and clicked to see what was next. The app took him through creating a new work order and he commented on how it was pretty easy to understand. The vocabulary seemed familiar so navigating through the form was not an issue. He greatly appreciated the ability to upload files and pictures but was disappointed to find them behind a paywall.
Kevin's Thoughts
After exploring a bit more he seemed convinced that this app may be able to serve a purpose in his warehouse. We took it for a test run and even compared the app's work order forms to his pen & paper work order sheets.
Key insight: Even if they decided to use Upkeep, how would they get everyone get on board?
One big frustration that Timbucktoo faces is when a worker forgets to fill out or update their work order forms. It becomes almost impossible to figure out how much time is being spent per task when updates don't happen or if the work order is not detailed enough.
My Thoughts
Design to empower the user and make the app delightful to use!
Initially, I approached this product thinking that it was a matter of showing the premium features off that would get people hooked, but if I were to work on something first, it would have to be motivation. One way that we could achieve this is by revamping the way the Work Orders page functions. currently it has the capability to mark a task as completed or in progress. What if the we gave the user more power with the use of gestures and swipes; hard presses and pull downs to expand the tasks? What if multiple work orders could be collapsable and the work orders page had a more intuitive filtering system. A big takeaway that I got from observing Kevin was that he commented often that he would need the app to be able to do more without going through multiple screens. Below I've created a couple images to display what these changes may look like.
The goal of these changes is to reduce the number of steps it takes to perform necessary functions while completing a task.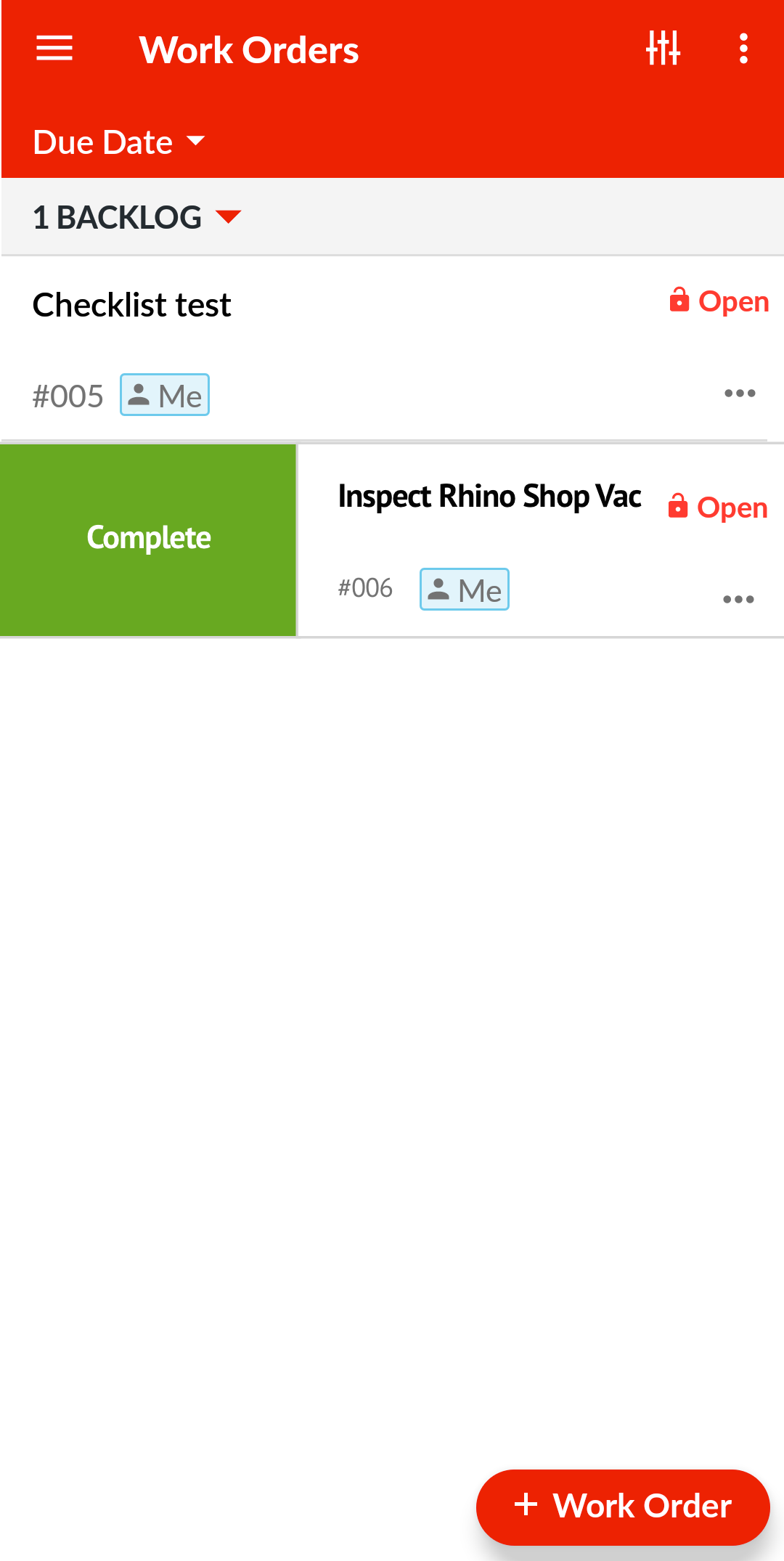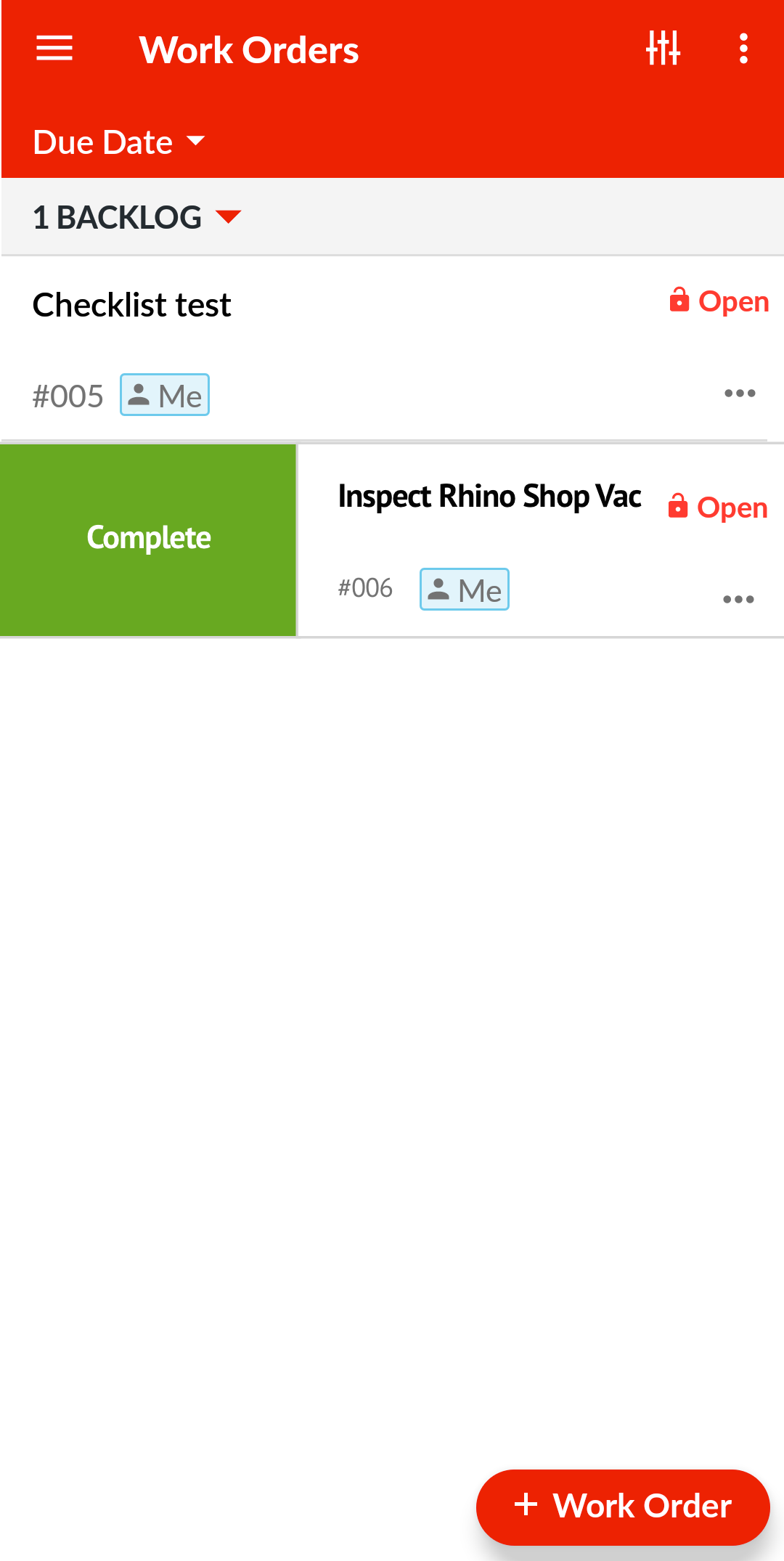 Next Steps
After meeting with Timbucktoo, I have been thinking of all the ways Upkeep can be adjusted to become even more delightful to use and therefore become an essential tool, in all industries. Adjustments like the ones proposed above allow for a smoother app experience and will make teams function more efficiently with less stress.